28 Delicious Side Dishes Perfect For July 4th
Body First
Independence Day is a great day to be outside, hanging out with your loved ones and eating delicious food. Main dishes like hamburgers and hot dogs may be the star of the day, but side dishes are the thing that make the meal truly special. Here are 28 side dishes that will be perfect for your July 4th cook out.
This southern style dish from The View from Great Island can be eaten on its own, or with chips!
2. Smoky Shrimp Pasta Salad with Chipotle-Honey Vinaigrette
Pasta salad is a great side dish for any meal. This one from Host the Toast gives it an exciting update.
3. Healthy Red Potato and Dill Salad
This dish from Table For Two is a yummy update to a classic potato salad, a real crowd pleaser!
4. Watermelon Caprese With Balsamic Glaze
Watermelon is a great summer fruit! Turn it into a savory snack by replacing tomatoes in this caprese recipe from Skinny Taste.
5. BBQ Nachos
Who doesn't love nachos? Give them a fun American twist with this BBQ version from What's Gaby Cooking!
Caesar salad is always a popular side. Make it even more exciting with this pasta salad from Chocolate Moosey.
7. Baked Beans
Everything is better with bacon! Add it to your baked beans with this recipe from The Girl Who Ate Everything.
8. Skinny Greek Feta Fries with Roasted Garlic Saffron Aioli
These fries from Half Baked Harvest are deliciously homemade, but also a healthier option than most fries you would get from a restaurant.
9. Broccoli Salad with Blueberries and Apple 
This sweet and savory salad from Kristine's Kitchen is healthy and delicious, the best of both worlds.!
10. Tomato Cucumber Feta Salad
Just a few simple ingredients are all it takes to make this special salad from I'm Bored Let's Go shine.
11. Bacon Wrapped Chicken Jalapeno Poppers
Jalapeno poppers are always good. Update them by adding chicken with this recipe from Real House Moms.
12. Creamy Pesto Caprese Potato Salad
This recipe from Domestic Superhero gives potato salad an Italian update for a side dish packed with flavor!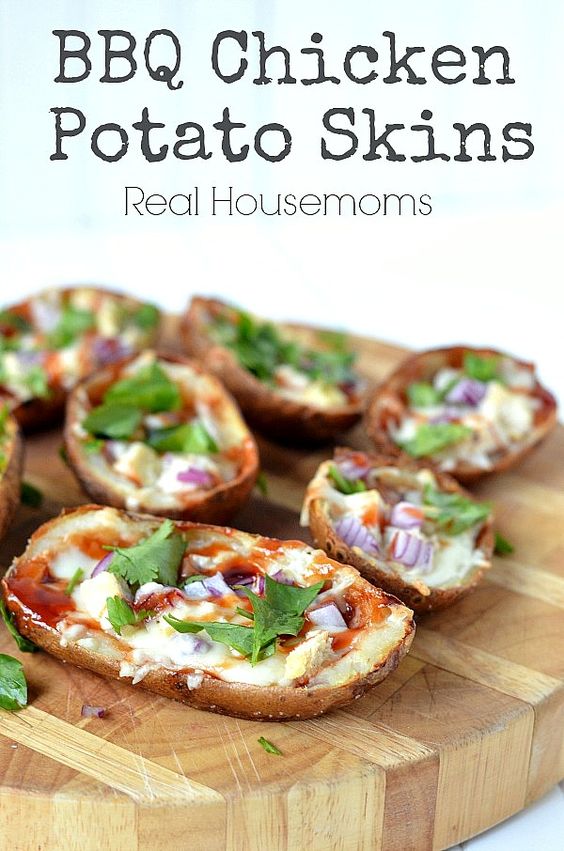 Potato skins are easy to make and these BBQ ones from Real House Moms are the perfect way to celebrate the USA!
14. Strawberry Watermelon Feta Salad
This salad from Little Spice Jar takes all the best flavors of summer and puts them together in one very special dish.
15. Corn Salad With Tomatoes and Blueberries
Corn is a great side dish for a cook out. Try this recipe from Turnip the Oven with blueberries and tomatoes to make it truly unique.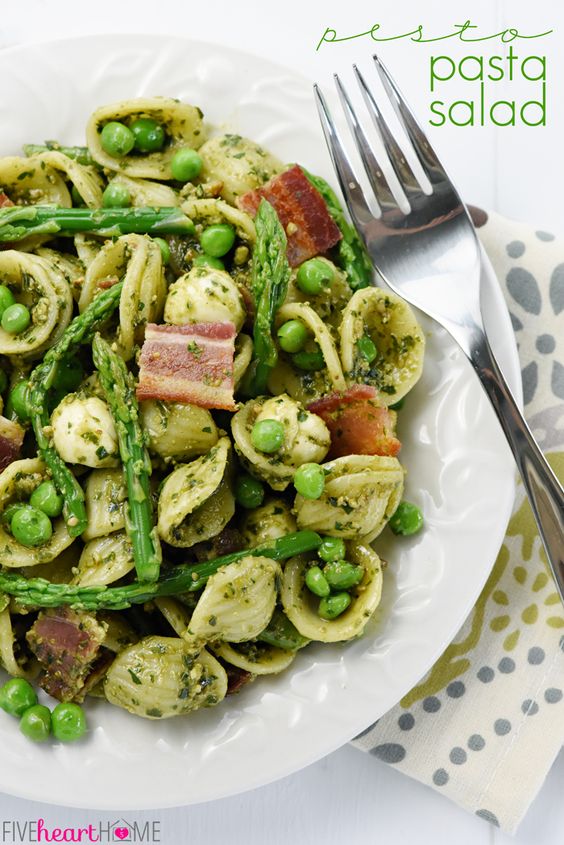 Pesto is added to this pasta salad from Five Heart Home for a fun and flavorful kick.
17. Southwestern Chopped Chicken Salad
Chicken salad is another great classic side dish. This southwestern style one from Sally's Baking Addiction is sure to be the talk of the party.
Update classic coleslaw with this delicious version from Recipe Girl.
19. Roasted Potato Salad with Simple Dijon Dressing and Bacon
This recipe from Mel's Kitchen Cafe is like a cross between french fries and potato salad, the best way to eat potatoes!
20. Sausage Stuffed Cherry Peppers
For a real kick of flavor and spice, try these stuffed cherry peppers from Real House Moms.
21. Healthy Southwest Pasta Salad with Chipotle-Lime Greek Yogurt Dressing
Not only is this pasta salad from Ambitious Kitchen sure to be a crowd pleaser, it's healthy too!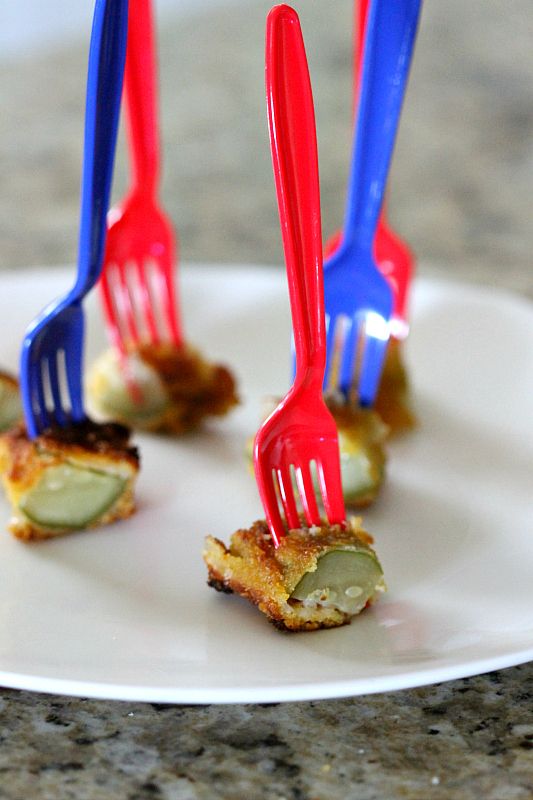 You can't go wrong with fried pickles! Try this sweetened version from Mom Dot for a unique experience.
23. Fourth of July Cheese Platter
Even a cheese platter can be patriotic when you lay out you cheese with the help of this American flag guide from Say Yes!
24. Apple Butter BBQ Potato Salad
Apple butter is special ingredient in this potato salad from Chocolate Moosey. It adds an excellent note of sweet and tart.
Add a mediterranean flair to your July 4th party with this pasta salad from A Family Feast.
26. Blueberry Corn Salad with Prosciutto
This recipe from Recipe Girl is colorful and fresh, the perfect combination for summer!
Chicken is made all the more delicious in this salad from Five Heart Home which adds all the traditional caprese elements.
28. Watermelon Pineapple Summer Salad with Honey Lime Mint Dressing
Turn your favorite summer fruits into a side dish with this yummy sweet and savory recipe from Carlsbad Cravings.