10 Kid Friendly Valentine's Day Drinks
Body First
Cocktails can be fun Valentine's Day treats to share with your loved ones, and if you're looking for some great ones check out our article 15 Romantic Cocktails for Valentine's Day. Kids deserve to enjoy some delicious drinks too this holiday, so make some of these drinks for the kids in your life!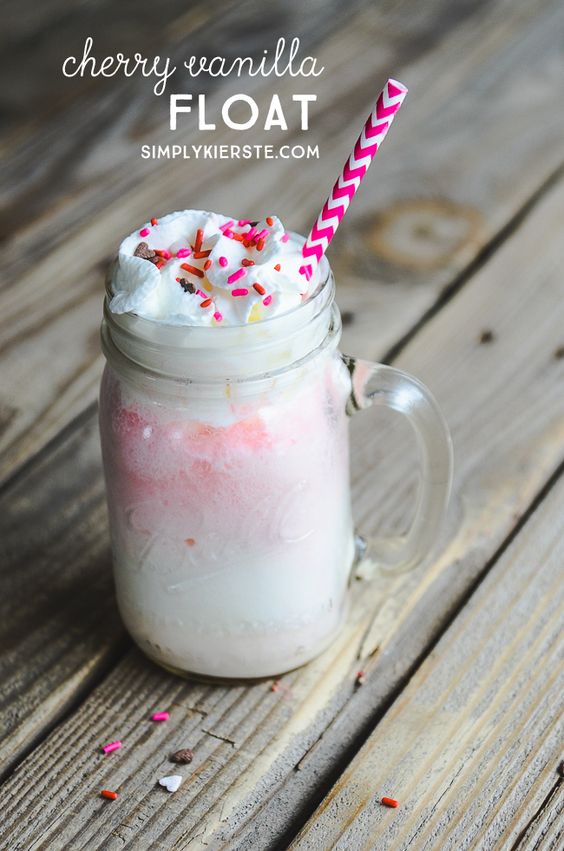 This simple drink from Simply Kierste combines ice cream with cherry 7up for a creamy taste that could make anyone fall in love.
Hot chocolate is a decadent treat perfect for the day of love. This one from A Treat's Affair is red velvet, with a color that makes it even more romantic.
If you're looking for something a little more special than the classic strawberry milkshake, this one from Running to the Kitchen is the perfect fit!
These drinks from Delia Creates are more of an experience than anything else. Your kids will be amazed as the watch the fizzy soda react with the jello.
5. Shirley Temple Ice Cream Float
Shirley Temples are delicious on their own, but this one from Everyday Dishes takes them to the next level by adding everyone's favorite treat: ice cream!
Italian soda is creamy and sweet, and this raspberry one from The Proper Blog is the perfect treat for Valentine's Day.
7. Chocolate Raspberry Smoothie
Nothing is more romantic and indulgent than chocolate. Enjoy it with the sweet and tangy flavor of raspberry in this smoothie from Two Peas and Their Pod. 
8. Strawberry Sweethearts Cocoa
Make hot chocolate into a fun and romantic experience with this strawberry version from Two Peas and Their Pod.
9. Raspberry Sherbet Party Punch
This delicious drink from Natasha's Kitchen is perfect for a Valentine's Day party with people of all ages.
Indulge in romantic colors and flavors with this yummy milkshake from Everyday Dishes.