10 Refreshing Easter Cocktails
Body First
Cocktails may not be the first thing to come to mind when you think of Easter, but it offers so many options for delicious drinks, so why not? Spring means floral and fruity flavors that make for great cocktails. Here are 10 that you should definitely try.
1. Pomegranate and Blood Orange
Make it fruity and vibrant with this delicious cocktail from Creative Culinary.
Beautiful and springy, this mojito from Nutmeg Nanny will impress any Easter guests you may have.
3. Hibiscus and Ginger Champagne Cocktail
Celebrate the holidays with this floral champagne cocktail from Spoon Fork Bacon.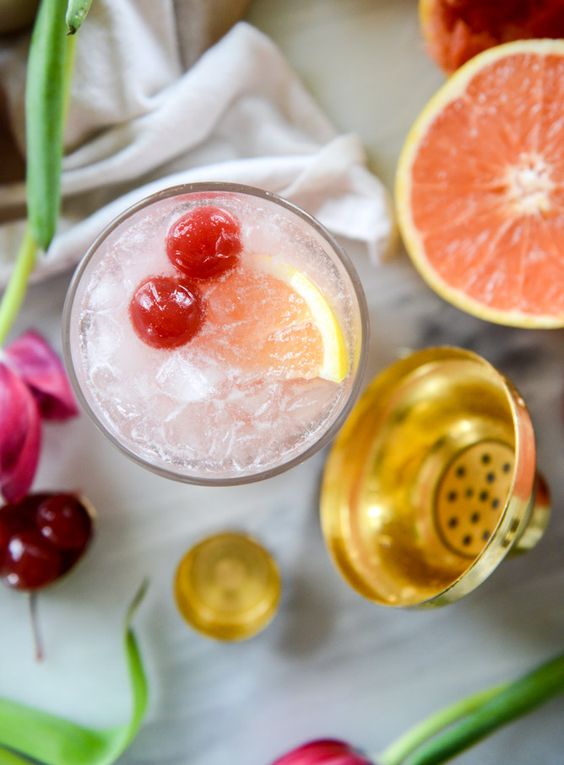 Grapefruit is a fun flavor for spring. Make these daiquiris from How Sweet it is to really enjoy it.
5. Lemon Chamomile Spring Cocktail
Lemon and chamomile are a great combination for happiness, and therefore for spring. This cocktail from Honestly Yum brings them together.
Why not add the classic flavors of peeps to your cocktails? Try these from Love Bakes Good Cakes!
7. Strawberry and Lime Moscato Mimosa
If you're having an Easter brunch, you need a great mimosa to go along with it! Try this spring version from Real House Moms.
8. Strawberry Chamomile Paloma
This cute and fruity cocktail from Half Baked Harvest is a beautiful way to celebrate spring.
The sweet flavor and beautiful color of this cocktail from Real House Moms make it a great Easter treat.
Adding roses to your cocktails make them super floral and special, especially this mojito from How Sweet it is.