16 Carrot Cake Recipes for Easter
Body First
Looking for the perfect Easter dessert? Carrot cake is an excellent choice! You and your loved ones can feel like you're eating just like the Easter bunny when you eat these delicious carrot cake recipes this Easter!
1. Carrot Cake with Orange Mascarpone Cream
This recipe from I am Baker is a great twist on the classic carrot cake, great if you only want to eat cake this Easter.
Start off the day right with these carrot cake pancakes from Vegan Richa.
3. Double Chocolate Nutella Carrot Cake Cups
Not only are these carrot cake cups from Half Baked Harvest delicious, they're also totally adorable and sure to impress anyone you give them to!
How can you make any flavor better? Easy, put it in ice cream! Make this carrot cake ice cream from Cooking on the Front Burner for the perfect Easter treat.
5. Carrot Cake Cookies with Cream Cheese Frosting
Cookies are always an easy treat for any holiday. These from Cooking Classy are an excellent classic carrot cake recipe.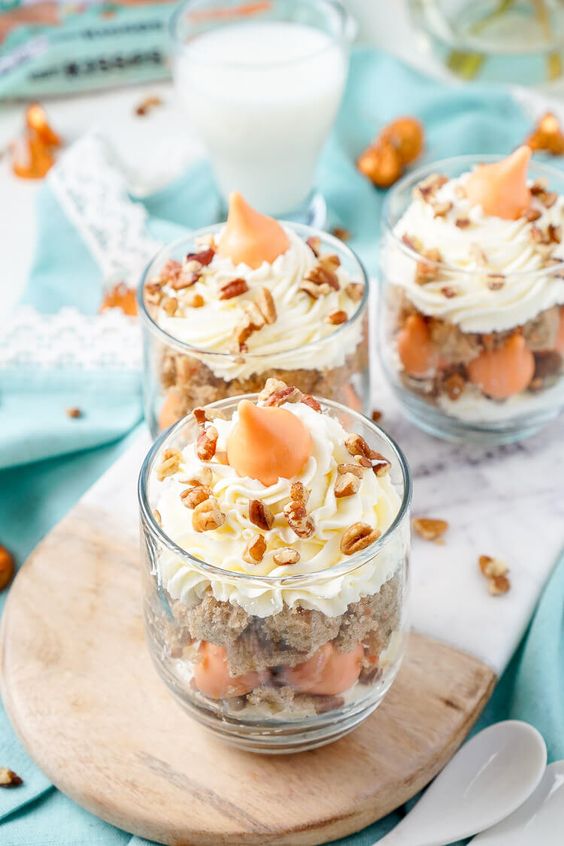 These trifles from Sugar and Soul make carrot cake extra creamy and delicious.
Who doesn't love cheesecake? Combine it with carrot cake in this perfect Easter recipe from Cooking Classy.
8. No-Bake Carrot Cake Protein Bars
Make carrot cake into a healthy snack with this protein bar recipe from Hummusapien.
9. Carrot Cake Whipped Cream Cheese
Make this carrot cake cream cheese from Cupcakes and Kale Chips for an easy but delicious breakfast.
Snack like a rabbit with this healthy carrot cake granola from Amy's Healthy Baking.
11. Carrot Cake Sandwich Cookies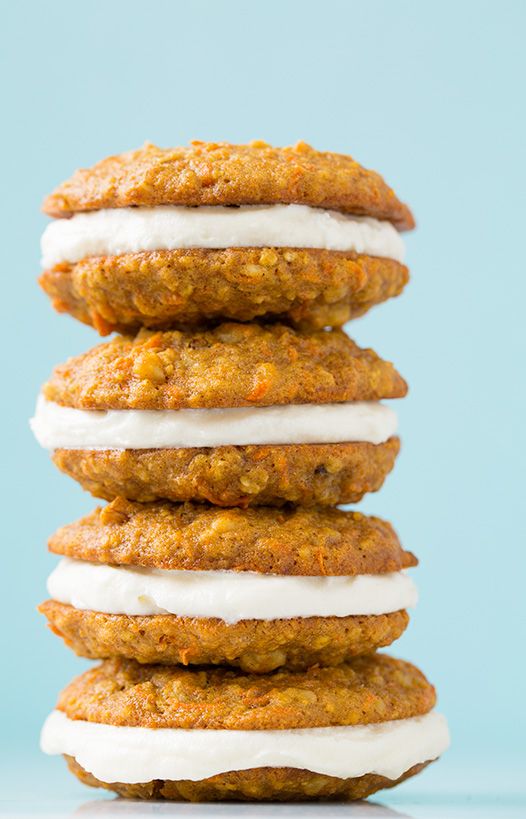 One of the best parts of carrot cake is the classic cream cheese frosting. These cookies from Cooking Classy make the frosting the star of the show.
12. Carrot Cake Yogurt Cheesecake Parfaits
For a healthy but fun breakfast, make these yogurt parfaits from Cupcakes and Kale Chips.
13. Cream Cheese Filled Carrot Muffins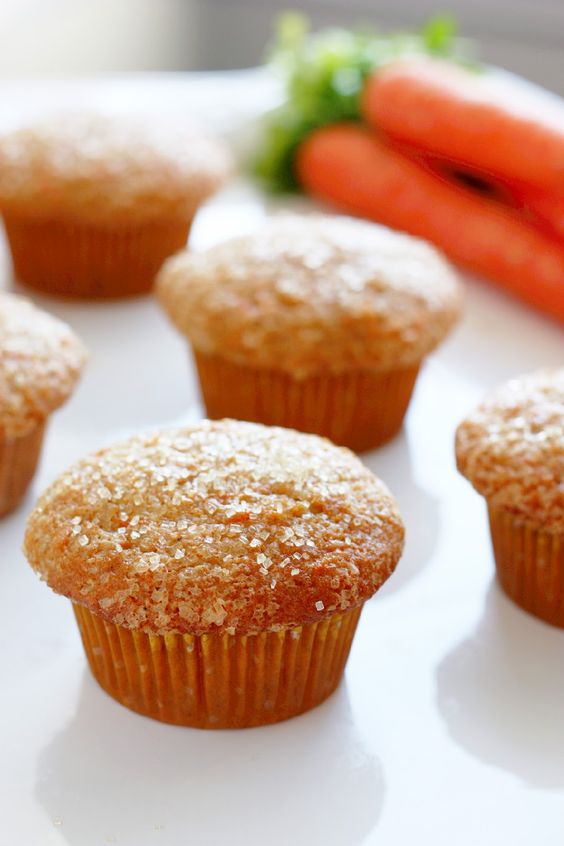 Get the classic combination of carrot cake and cream cheese frosting with these delicious muffins from Cooking Classy.
Try classic carrot cake with a completely different texture with this cake from Kitchen Nostalgia.
Donuts are one of the most delicious ways to snack. Make these from Real House Moms for a perfect Easter treat!
16. Carrot Cake Oatmeal Cookie Cake
Mix the deliciousness of oatmeal cookies with carrot cake with this recipe from Amy's Healthy Baking.