18 Refreshing July 4th Cocktails
Body First
The best kind of cocktail for July 4th is one that will keep you cool in the July heat while keeping the patriotic spirit alive. It is a fun drink for a party and might even remind you of the 4th of Julys from your past. Here are our picks for the best cocktails for this Independence Day!
1. Blueberry Coconut Sparklers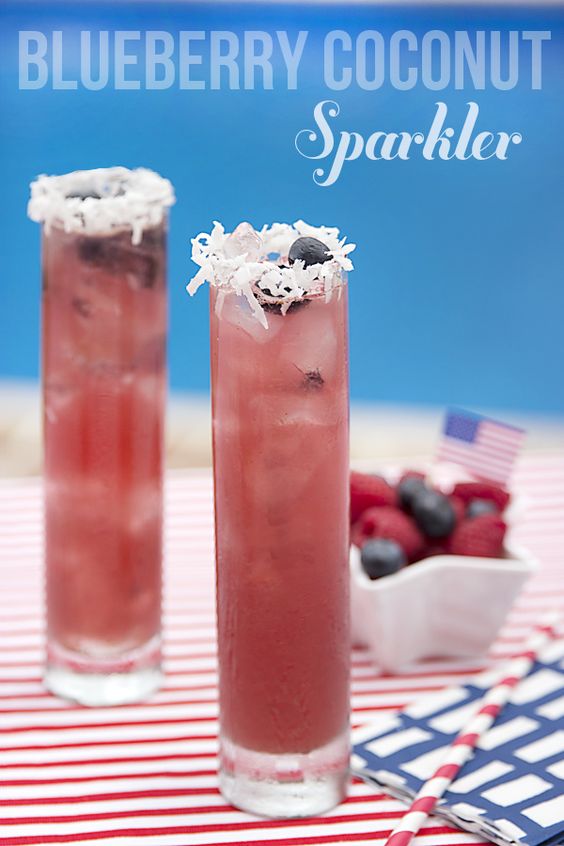 This mix of blueberries, coconut rum, and ginger ale from Spiced is a simple cocktail that's sure to get you in the spirit of the holiday!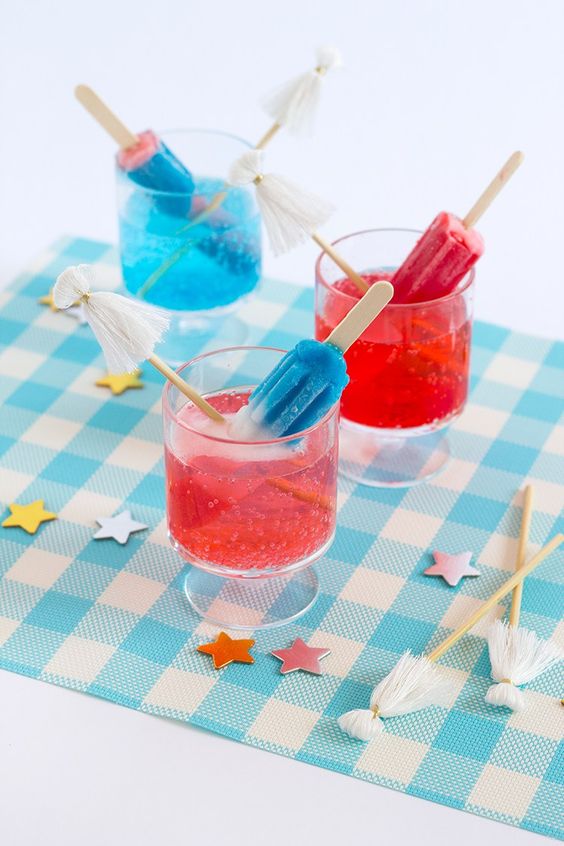 Have these kid favorite popsicles the adult way with these fun popsicle cocktails from Freutcake.
3. Hibiscus, Cherry, and Ginger Beer Ice Cream Floats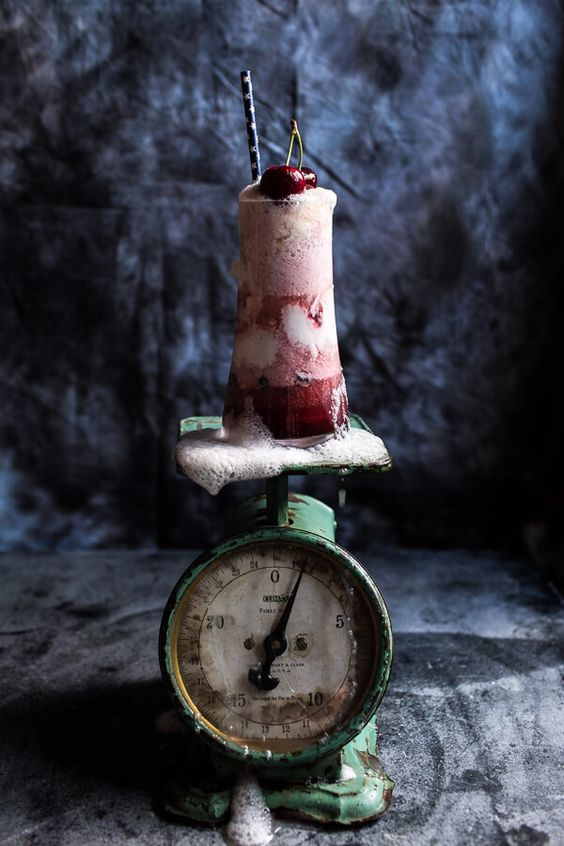 If you really want to stay cool this summer, try this adult themed ice cream float from Half Baked Harvest.
4. 4th of July Drink with Pop Rocks
Pop rocks are another great recipe that combine the fun parts of being a kid with the most explosive parts of this holiday. This recipe from Today's Creative Life combines them into a delicious drink.
When is a glass of wine not a good idea? Make that glass a little cooler and a little more patriotic with this recipe from Freutcake.
For something that's not too fancy and that is sure to impress everyone, try this rum cocktail from Everyday Dishes.
Watermelon is the perfect fruit for the 4th of July. This recipe from Creative Culinary mixes it with lime and cucumber vodka for a refreshing treat.
8. Sparkling Red, White, and Blue Sangria
Sangria is a fun and fruity treat! Try this recipe from Gimme Some Oven for a perfectly patriotic version.
This creamy cocktail from Sarah Hearts makes summer strawberries the star of the show!
10. Prosecco Floats
Have this patriotic treat from Baker's Royale by simply adding prosecco to layers of fruity sorbet.
11. Sparkling Lavender Lemonade
Lemonade is always a summer favorite. This lavender and champagne version from Gimme Some Oven updates the classic for adults.
Root beer is an all American classic many kids love. Have a creamy adult version with this recipe from What Molly Made.
This cocktail from Iowa Girl Eats is an update to a tradition slushy that will keep you cool while you sip it under the sun.
14. Layered 4th of July Cocktail
This cocktail from Always Order Dessert is practically magic with its separate layers, but it is surprisingly easy to make!
15. Tropical Watermelon Lemonade Cocktail
Combine two of summer's favorite flavors, watermelon and lemonade with this sweet treat from Life, Love, and Sugar.
16. Pina Colada
You can't go wrong with a pina colada like this delicious one from Creative Culinary, especially during the summer months.
17. Firecracker Berry Margarita Floats
These margarita floats from Half Baked Harvest are a flavor and sensory overload, perfect for one of the most explosive holidays.
Mojitos are a refreshing drink for a summer day, make them even more perfect with this watermelon version from Creative Culinary.