26 Homemade Halloween Candies
Body First
Halloween is all about frights and haunts, but it's mostly about candy. Could there be a more fun time to make your own? Homemade candy is delicious and pretty much guaranteed to be unique when you hand it out to trick or treaters.
1. Homemade Peanut Butter Cups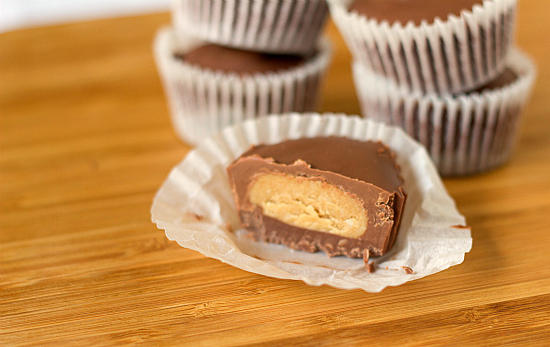 Peanut butter cups are one of the most popular candies in the world. Make these from Brown Eyed Baker to make the old favorite new again.
Lollypops are so much easier to make than it seems like they should be. These from Thoughtfully Simple are spooky Halloween fun.
Sea Salt Caramels are a classic for a reason. This recipe from The Comfort of Cooking lets you make some of your own.
Fudge is one of the most common candies to make at home because it is easy for inexperienced bakers to make. This pumpkin fudge from Fresh April Flours is perfect for Halloween and all of autumn.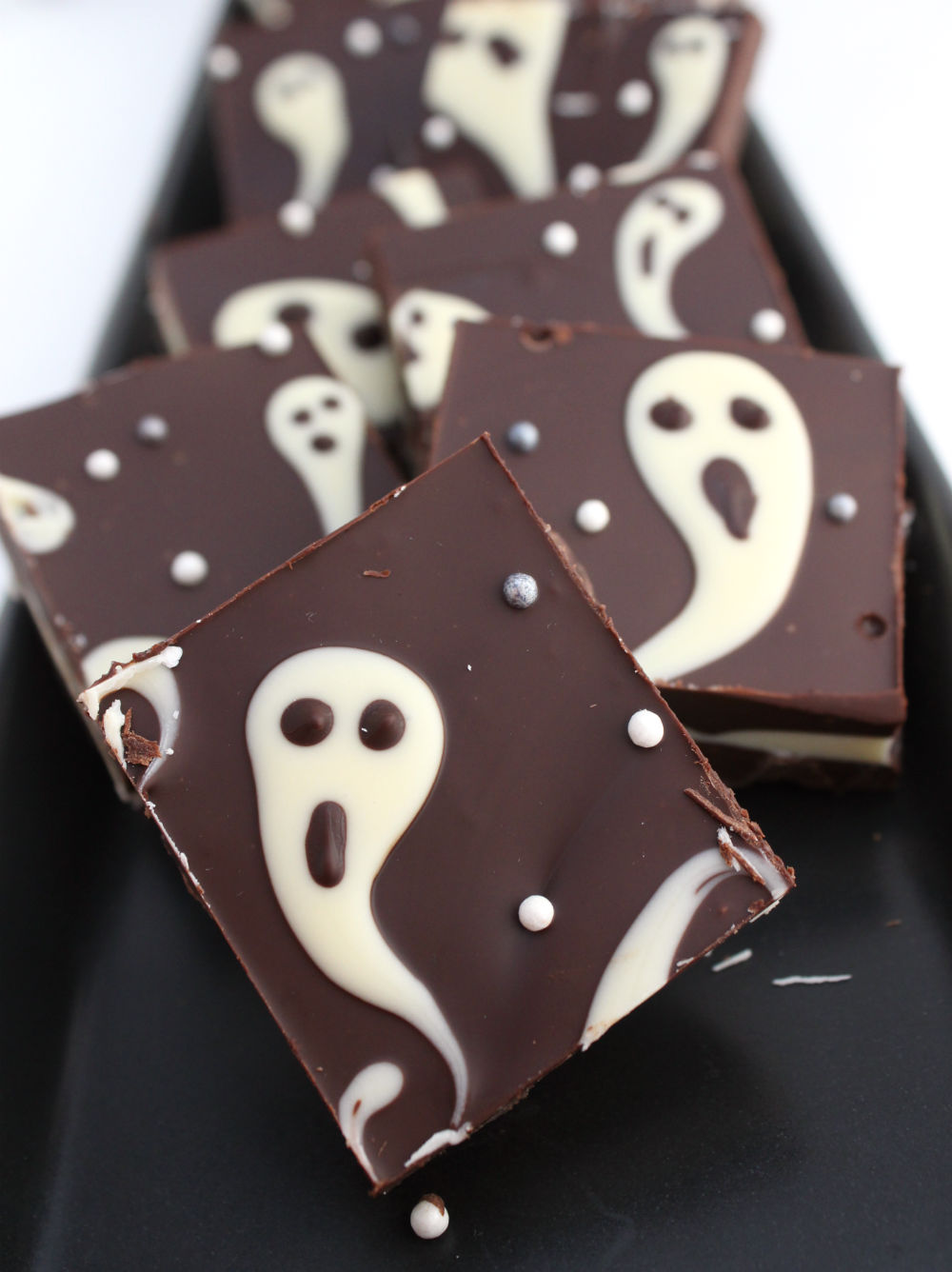 Candy bark is another easy treat to make at home. This one from The Simple Sweet Life is just spooky enough for Halloween.
6. Pumpkin Cheesecake Mummy Truffles
Pumpkin and cheesecake are a great combination for fall. These truffles from Creme de la Crumb bring them together in tasty bite sized bits.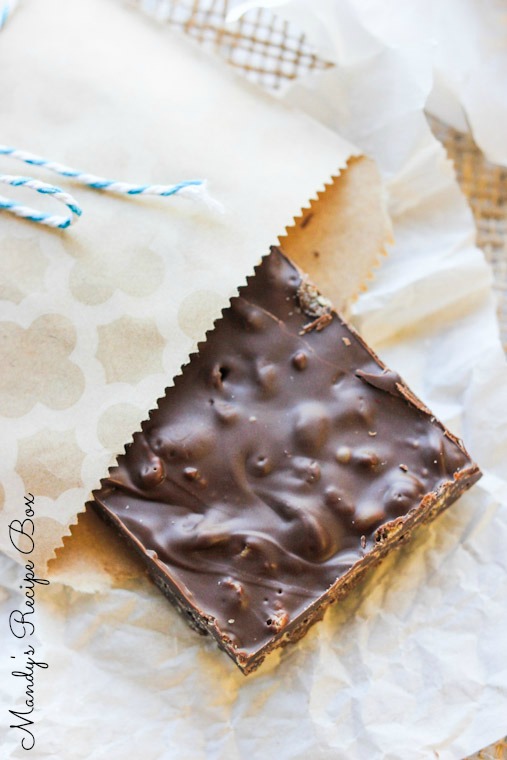 If crunch bars are one of your favorite candies, you should definitely try this copycat recipe from Mandy's Recipe Box. It only has two ingredients, but it tastes surprisingly similar to the original.
Gold is great on everything, and candy is no exception. These candies from The Crafted Sparrow are made using ice trays that can be found at your local dollar store.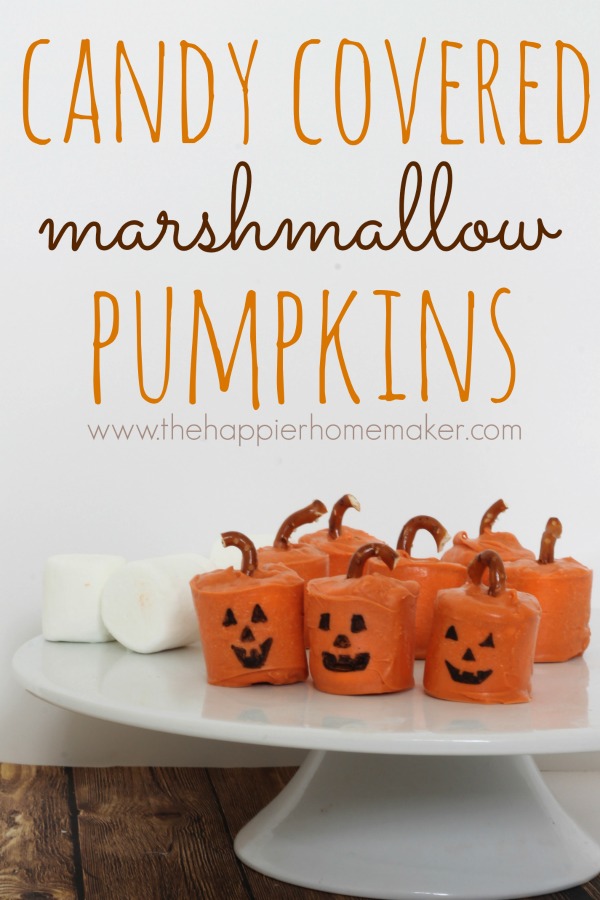 Forget peeps, these candy covered marshmallows from The Happier Homemaker can be the star this Halloween.
These lollypops from Simply Kierste are a great way to involve your kids in the candy making process. They can be made any shape, any color, and any flavor you want!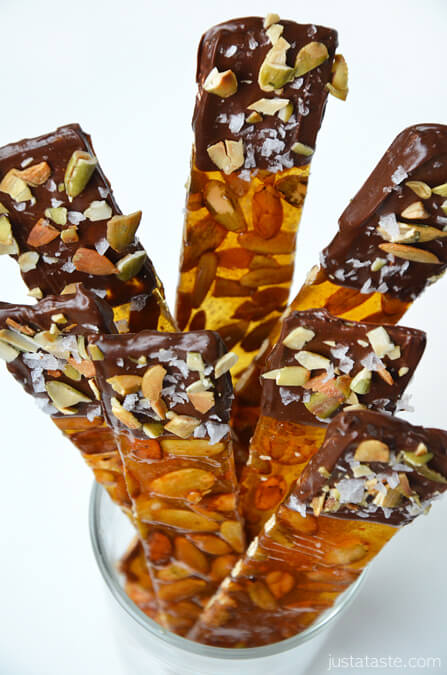 You've probably got a lot of pumpkin seeds hanging around from all thise pumpkins you've been carving. Put them to good use in candy from with this pumpkin seed brittle from Just a Taste.
12. Jello Worms
Make your own gummy worms with this realistic recipe from Six Sisters Stuff which uses bend neck straws as molds.
13. Witch Hats
These witch hats from Everyday Dishes utilize the natural shape of bugles and the sweet and salty flavor of mixing them with chocolate.
14. Pumpkin Truffles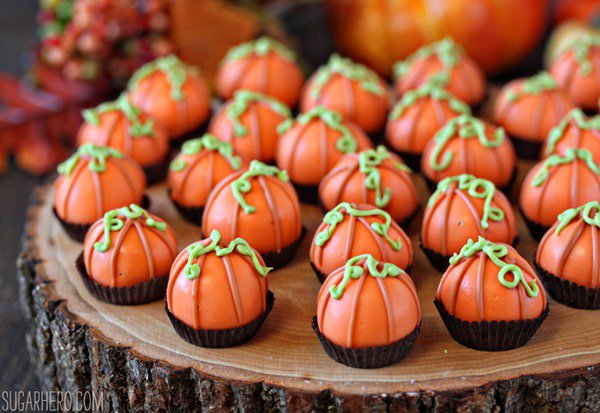 Pumpkin bread is such a delicious fall staple. This recipe from Sugar Hero uses it to make truffles that are as tasty as they are adorable.
15. Monster Fudge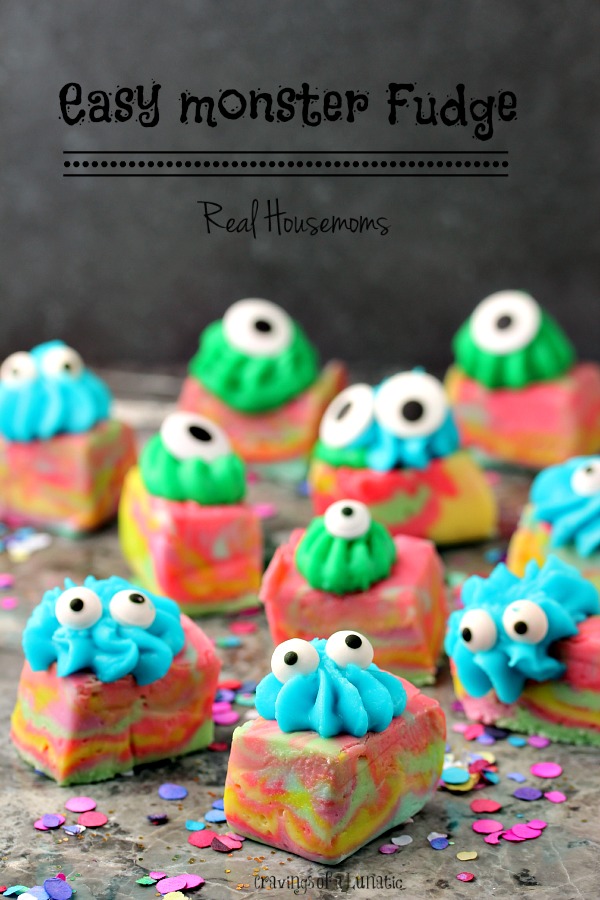 Your neighborhood kids will love this monster fudge from Real House Moms. It will be the most colorful candy they get all night.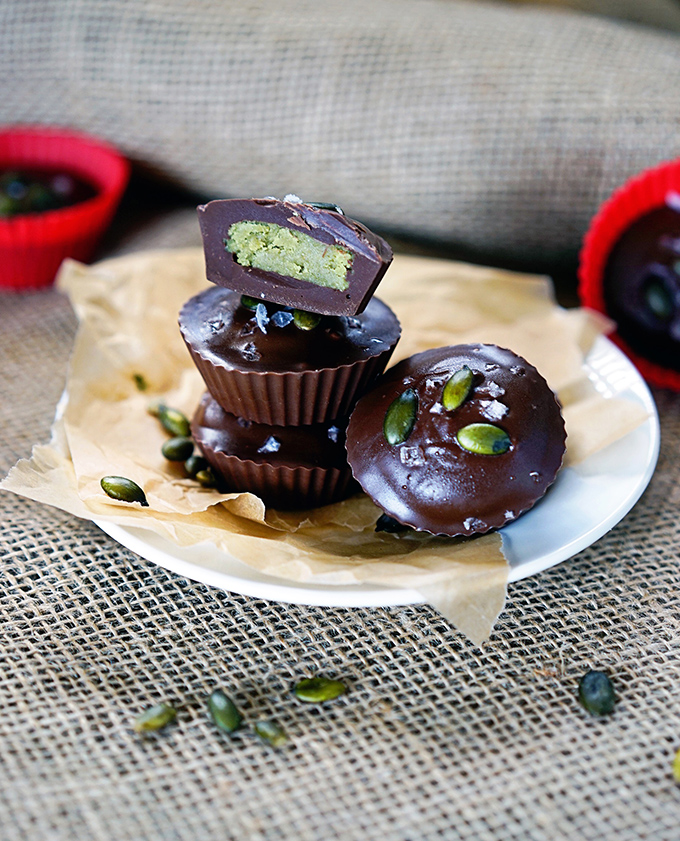 What's better than peanut butter cups for Halloween? Pumpkin seed butter cups, of course! This recipe from Kevin Is Cooking uses homemade pumpkin seed butter to recreate the popular snack.
Tootsie rolls are one of the most common kinds of candy received on Halloween. Shake it up a little bit by making these tootsie roll acorns from Amy's Healthy Baking.
Tim Tams are a popular candy in Australia, but they are hard to find elsewhere. This recipe from Half Baked Harvest lets you bring them with you wherever you go.
19. Chocolate Dipped Pumpkin Marshmallows
These chocolate covered pumpkin marshmallows from Sugar Hero bring the excellent combination of marshmallow and chocolate together in a Halloween themed way perfect for the holiday.
20. Candy Corn Bark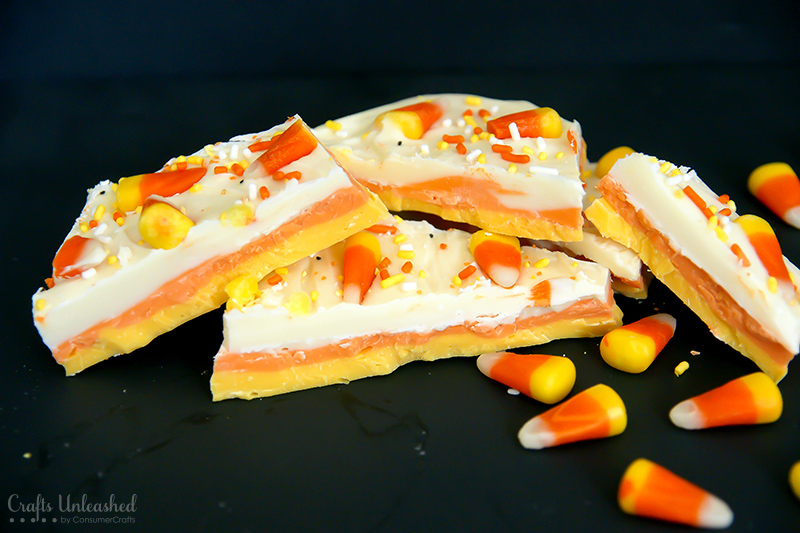 Make the classic Halloween candy of candy corn even better with this candy corn bark from Consumer Crafts.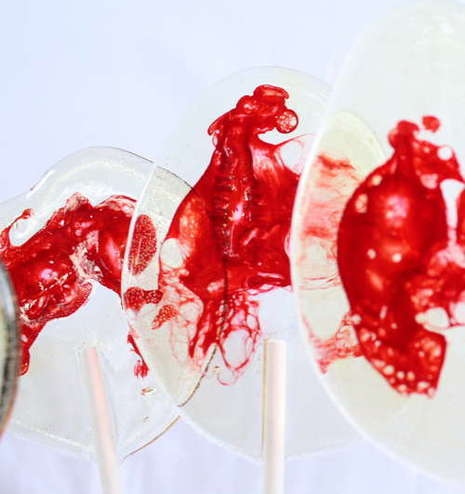 If you want to really feel like a vampire, these lollypops from Curbly will make you feel like your eating real blood.
22. Chocolate Covered Roasted Pumpkin Seed
Combine those leftover pumpkin seeds with chocolate, caramel, and nuts with this recipe from Half Baked Harvest.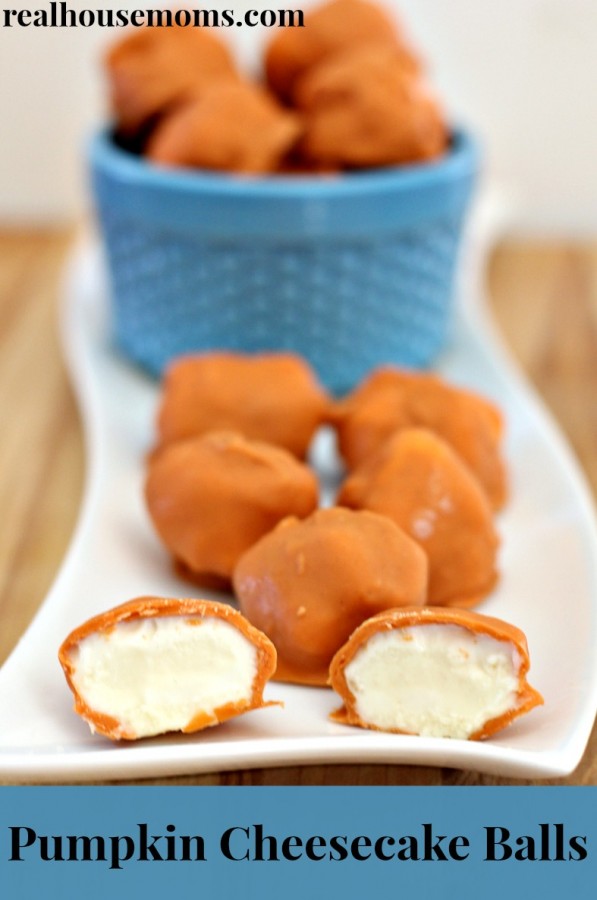 These pumpkin cheesecake balls from Real House Moms are made using only two ingredients, but they taste creamy and decedent.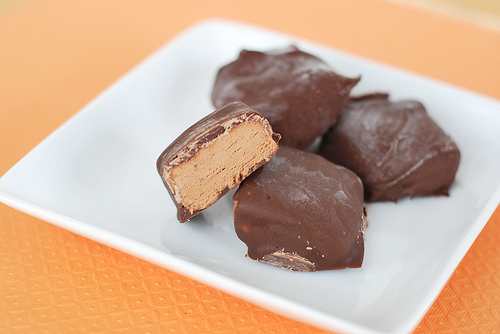 Three Muskateers are famous for their fluffy texture and dreamy taste. You can recreate that at home with this recipe from Fake Ginger.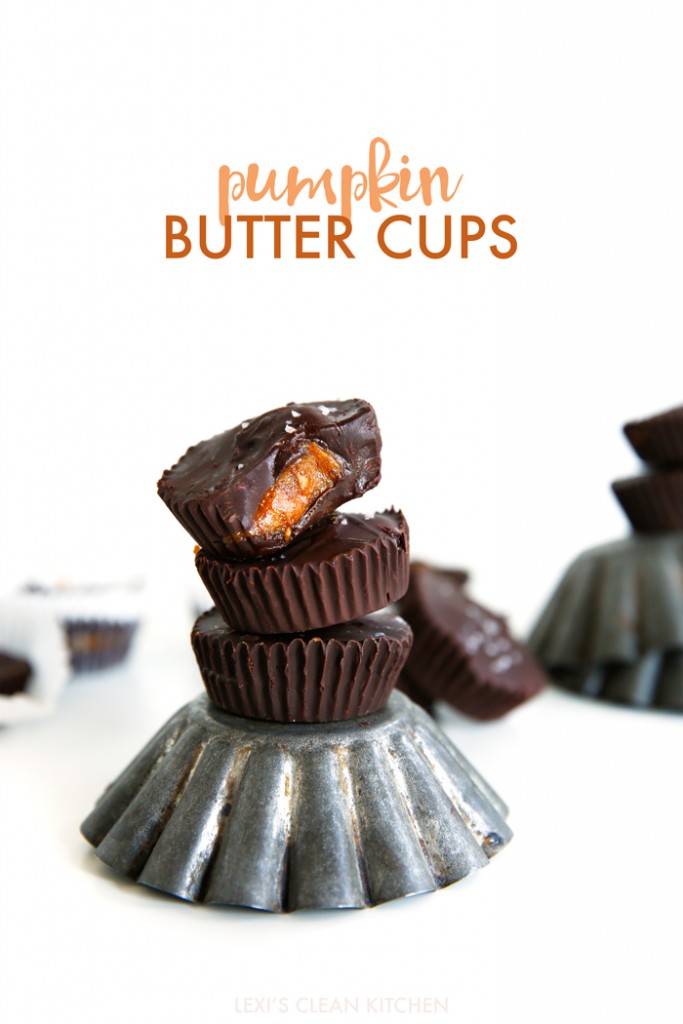 Another great way to change up the peanut butter cup for fall is to add pumpkin to it! This recipe from Lexi's Clean Kitchen is healthy and perfect for Halloween.
26. Candy Corn Fudge
This recipe from Six Sister's Stuff brings candy corn to another classic form of candy with candy corn fudge.