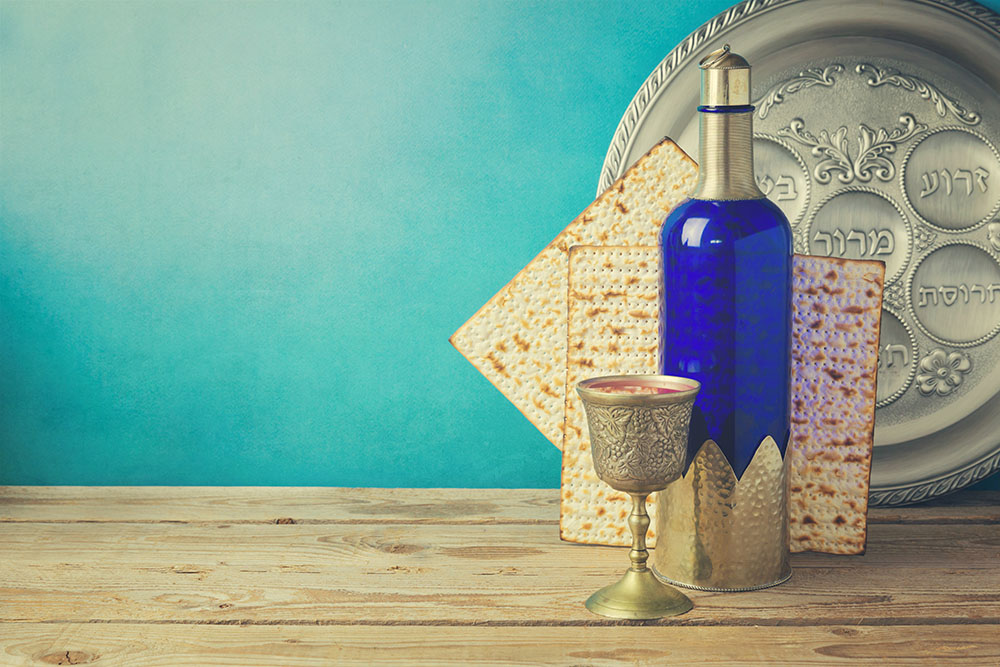 Passover is a Jewish holiday that celebrates the Israelites' freedom from slavery and exodus from Egypt. It begins on the 15th day of the Hebrew month of Nisan and lasts from seven to eight days.
During Passover, all bread must be unleavened (not allowed to rise). Bread that has been allowed to rise is forbidden, and leavening agents should not even be kept in the house during Passover. Matzo is a popular symbol of Passover as it is an unleavened bread, and can therefore be eaten.
On the first night of Passover a traditional meal called a Seder is often enjoyed with family and friends. During dinner the story of the Exodus is told. There are 15 parts of the meal that go along with story and represent the 15 steps in the Temple in Jerusalem.