Mother's Day from the Heart
Celebrating moms even though they are honored just being moms!
Body First
I read a post on Facebook from an acquaintance that said she hated mothers day and what it represents because she is honored to be a mom everyday. Some of the comments on the post were about how hard it is on single moms, on families with no money, or just on the kids worrying about what to buy for their mom's to make them feel special. I feel that they are missing the whole point. 
Being a single mother of 4 has always been the greatest honor of my life. I love my children fiercely and they share that love. But Mother's day is one of my favorite holidays as it is the day to show mother's how much they are appreciated and loved. Everyday may be "mother's day" as a mom, and that's all the more reason to set aside a special day to celebrate moms!  
Celebrate Moms even though they are Honored just being Moms! 
As a single mom, I taught my children that it was not about being able to buy me stuff, but about gifts from the heart. Now I have a drawer full of pictures and cards that are more valuable to me then anything they could have spent money on. And as much as I am a nurturer and giver, it is a great day when the kids take over and give back! 
Ever since my kids were young, we have made mother's day a family game day. Mom's rules: no arguing, no getting upset if you lose, and just playing for fun... and believe me, with 4 competitive children, it has always been fun for me to watch them have to fight the urge to be competitive for a day and just have fun!  It is a great way to fill the house with laughter and what more could you want as a mother then to hear your children having fun all day! That is our Mother's Day tradition. 
Create your own Mother's Day traditions. Do what is fun in your family. Whether it is gift giving, pampering, games, crafts, movies, a day out or a day to sleep in. If your kids are grown or not around, do something special for yourself, spend the day pampering yourself. Call friends who are moms and let them know how special they are too. If you are tired of the same traditional mother's day and worrying about gifts, dinner, what to do for your mom, then change it up and try something new! Remember what it is all about.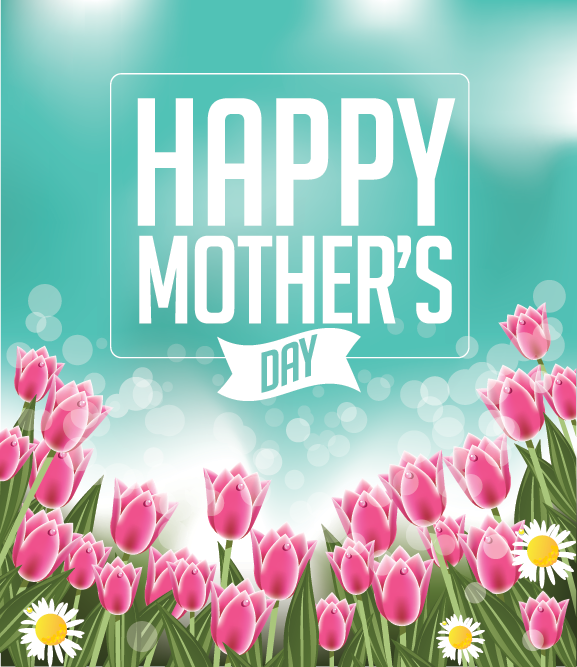 Celebrate Moms! 
Perhaps moms don't need to have a special day because being a mom is a gift in itself. But mom's deserve a special day.
Happy Mother's Day to All Mom's. 
You Truly Are Special.
Enjoy your day!