Qingming / Tomb Sweeping Day / Ching Ming Festival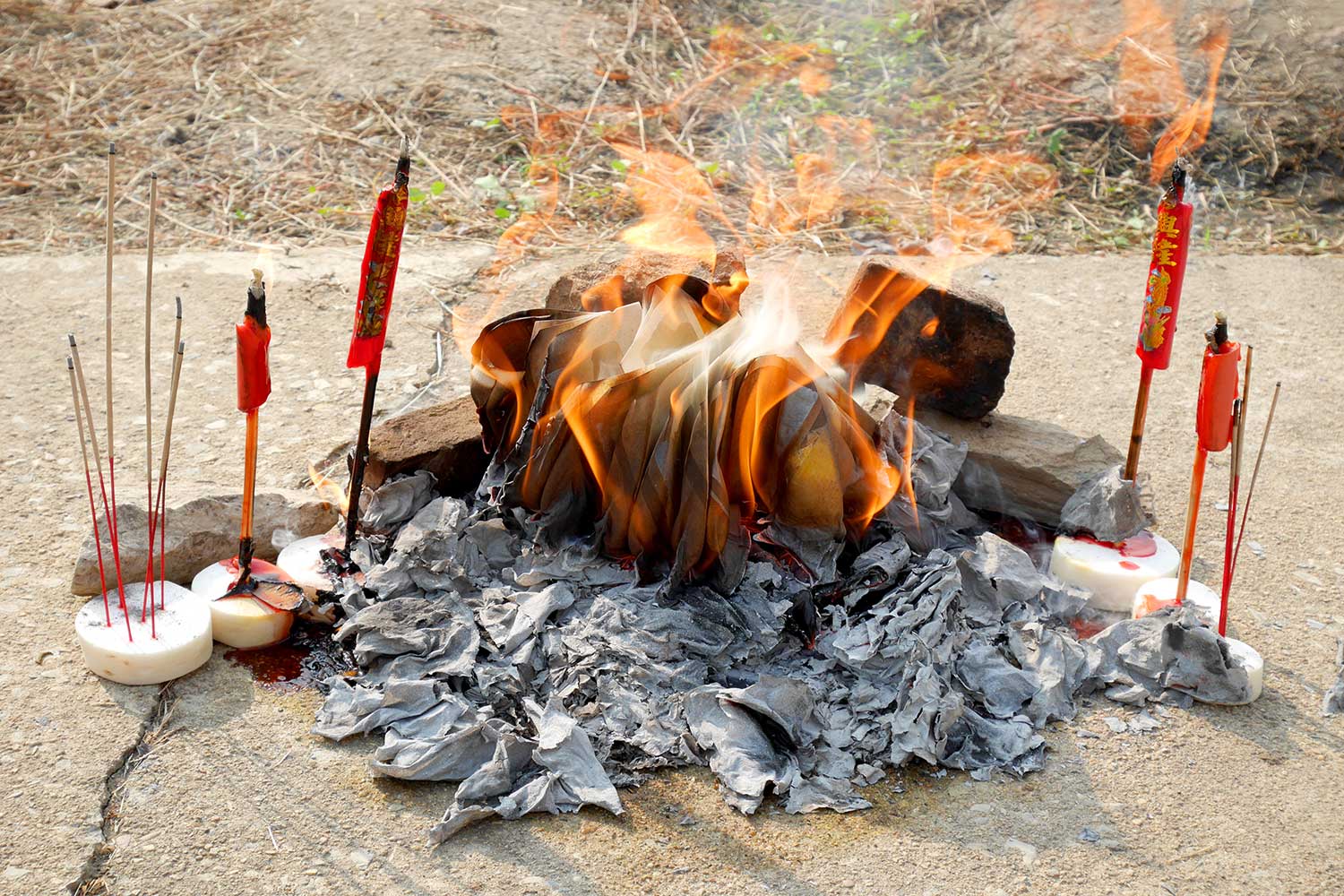 Qingming
aka Tomb Sweeping Day, Ching Ming Festival, Pure Bright Festival, Taqing Festival, Tangyuan Festival
Qingming is a day to commemorate the life of the departed in a traditional Chinese festival where it is customary to "sweep" tombs and show respect to ancestors. 
History of Qingming
Qingming is one of the oldest Chinese celebrations dating back over 2500 years. In recent years the celebration has grown among Asian cultures around the world and and became a public holiday in China in 2008. While the festival is not a national holiday in other Asian countries, in some regions it is observed faithfully. 
Qingming dates back to ~636 B.C. when Duke Mu of Qin set fire to a forest to find and force out his loyal servant Jie Zitui, but the fire instead killed him. The Duke was so full of remorse that he erected a temple in Jie's honor and declared a period of 3 days without fire to mourn him every year. The traditional celebration was kept alive through the years and become more recognized as an annual celebration when Emperor Xuanzong of Tang in AD 732 sought to consolidate extravagant individual ancestral celebrations into one day. 
Various Names and Traditions
Qingming aka, Qing Ming Jie, Tomb Sweeping Day, Ching Ming Festival, Pure Bright Festival, Taqing Festival, Tangyuan Festival
The name and the festivities vary from culture, country and region, but the meaning and observances all are common in commemorating the life of the departed and honoring ancestors by celebrating life. 
Qingming / Ching Ming Festival
The festival is most commonly known as the Qingming, Qing Ming Jie or the Ching Ming Festival. 
Tomb Sweeping Day
In cultures and communities where the focus is on honoring the ancestors by visiting and cleaning up their gravesites, the festival is known as Tomb Sweeping Day. Families visit the cemeteries where their loved ones are buried and bring flowers, willow branches, food offerings and tidy up the gravesites by pulling weeds and making repairs. Some will make it an outing to enjoy with the entire family with food and festivities, kite flying and sport activities. 
Pure Bright Festival
Qingming is translated to Cleanness or Brightness in the English language, which is why the festival is sometimes called Pure Bright Festival. 
Taqing Festival
Celebrated as a time to get outside in the green springtime with family to celebrate spending time together. 
Tangyuan Festival
Common Qingming celebration in Vietnam.
Popular Traditions and Activities
Traditional Qingming traditions and activities include tomb upkeep and repair, placing willow branches to ward off evil spirits, burning paper or other valuable objects, and sharing traditional foods.
Modern-day Qing Ming Festivals are focused on reflection and remembering those who have passed with a celebration of life and family time activities. Popular activities may still include visiting the gravesite, placing flowers and doing upkeep, but also are a time for family get-togethers, sharing traditional foods, picnics, burning incense, outdoor spring outings, and flying kites. The idea is to spent time with generations of loved ones sharing memories of those who have passed while making new memories together.